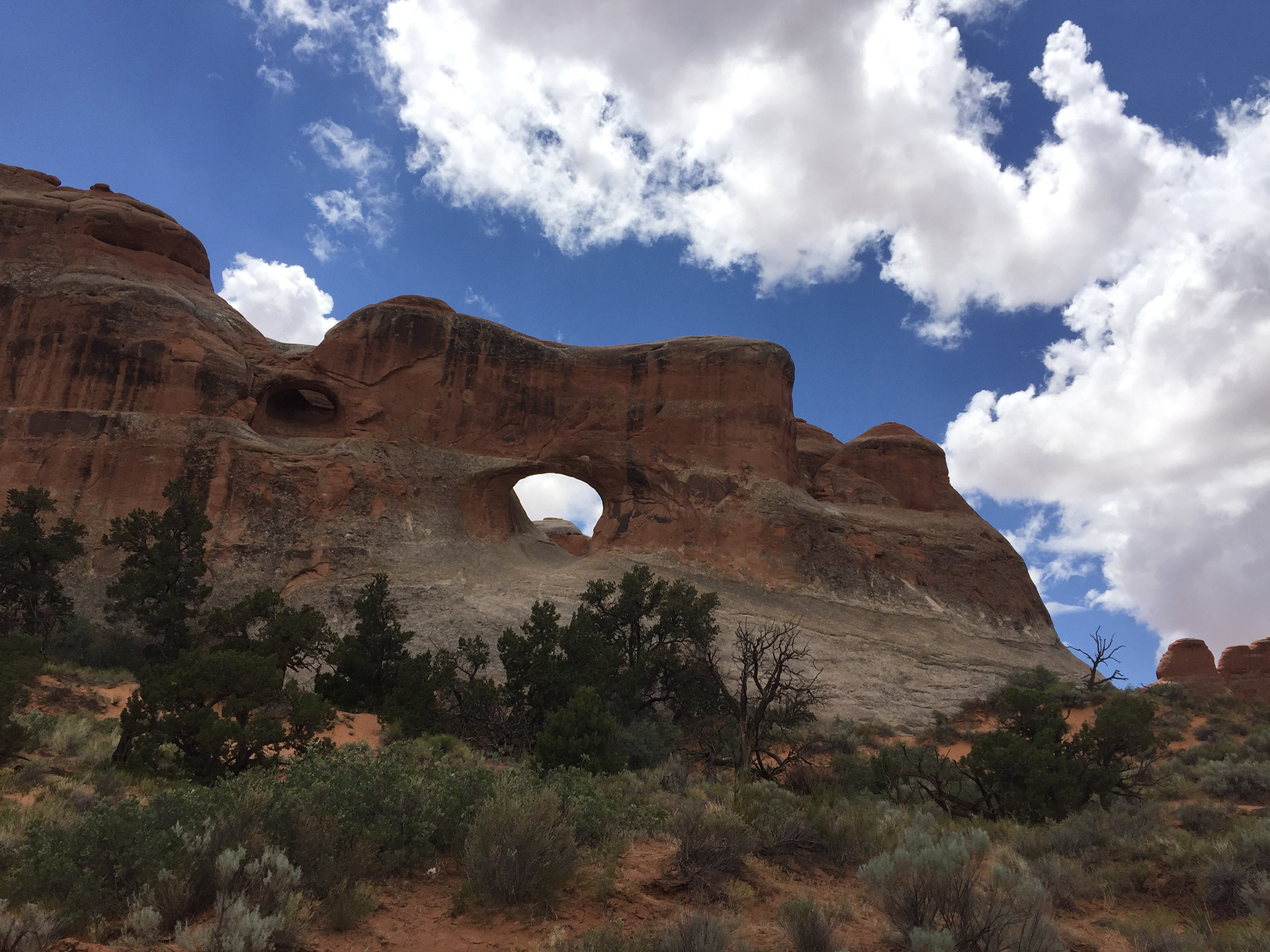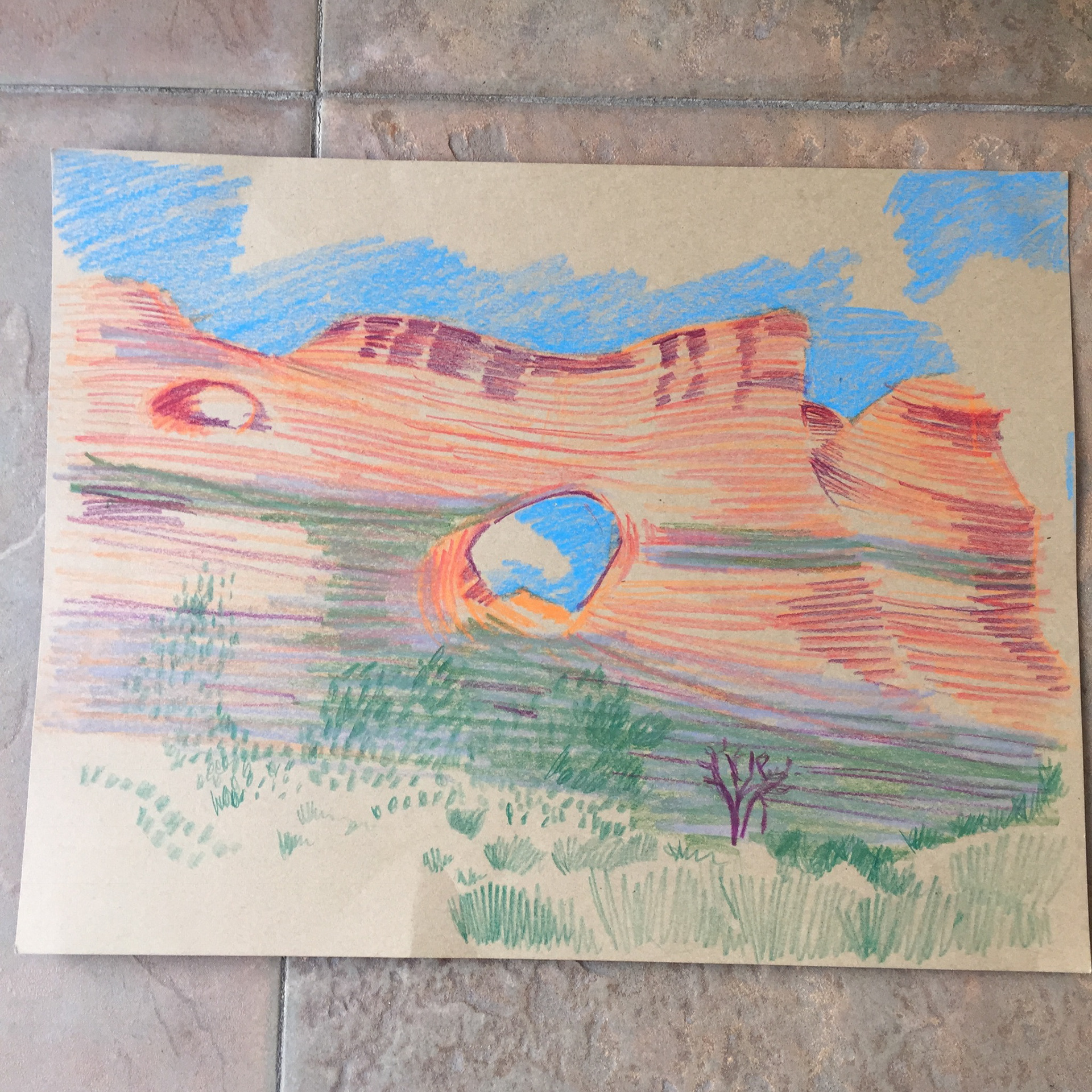 Inspired by my trip to Arches National Park, I drew a sketch of one of the arches. I was struck by the sweeping texture of the structures. I used lines to express those textures.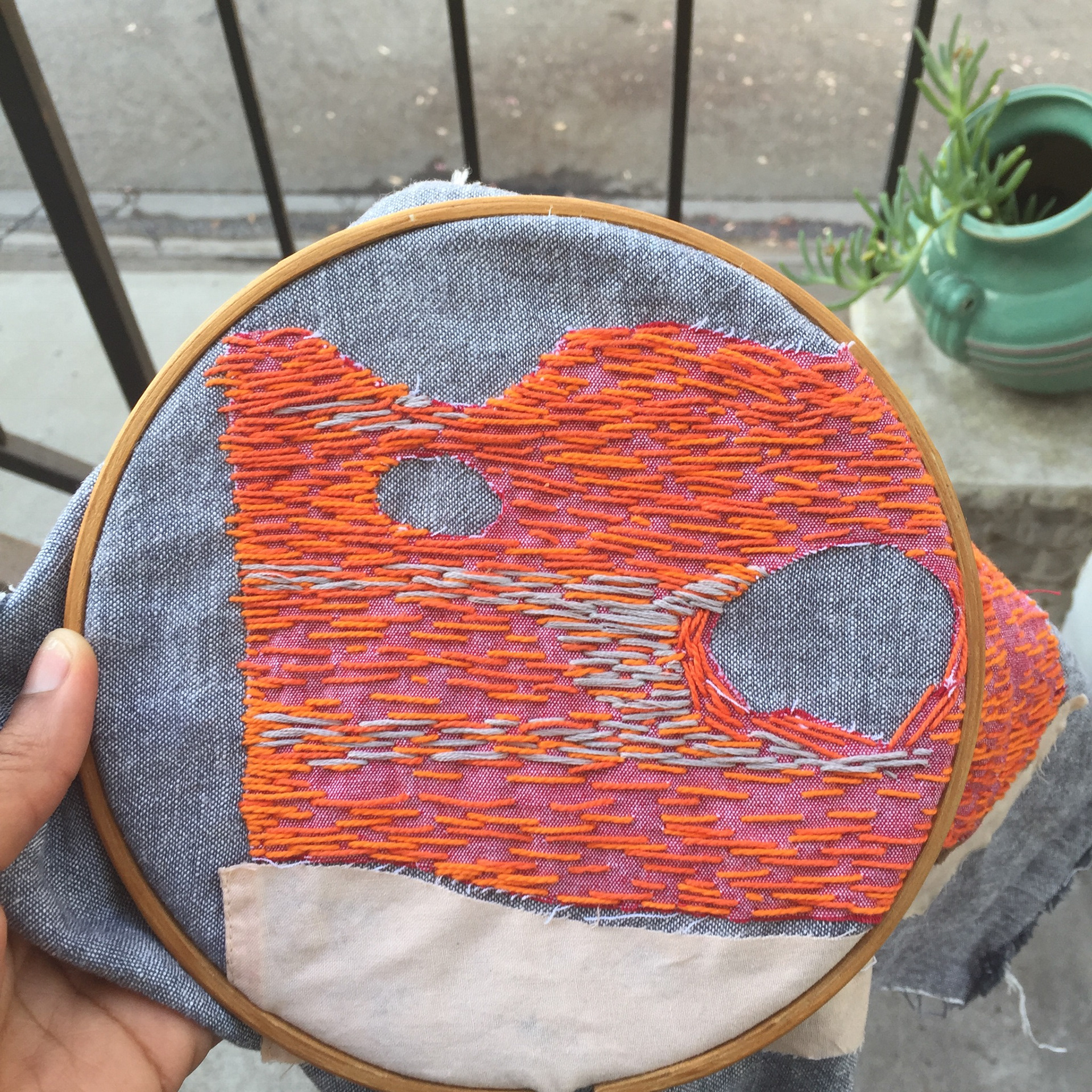 I cut two pieces of fabric in the basic shapes of the structure. I attached them to the denim like linen fabric.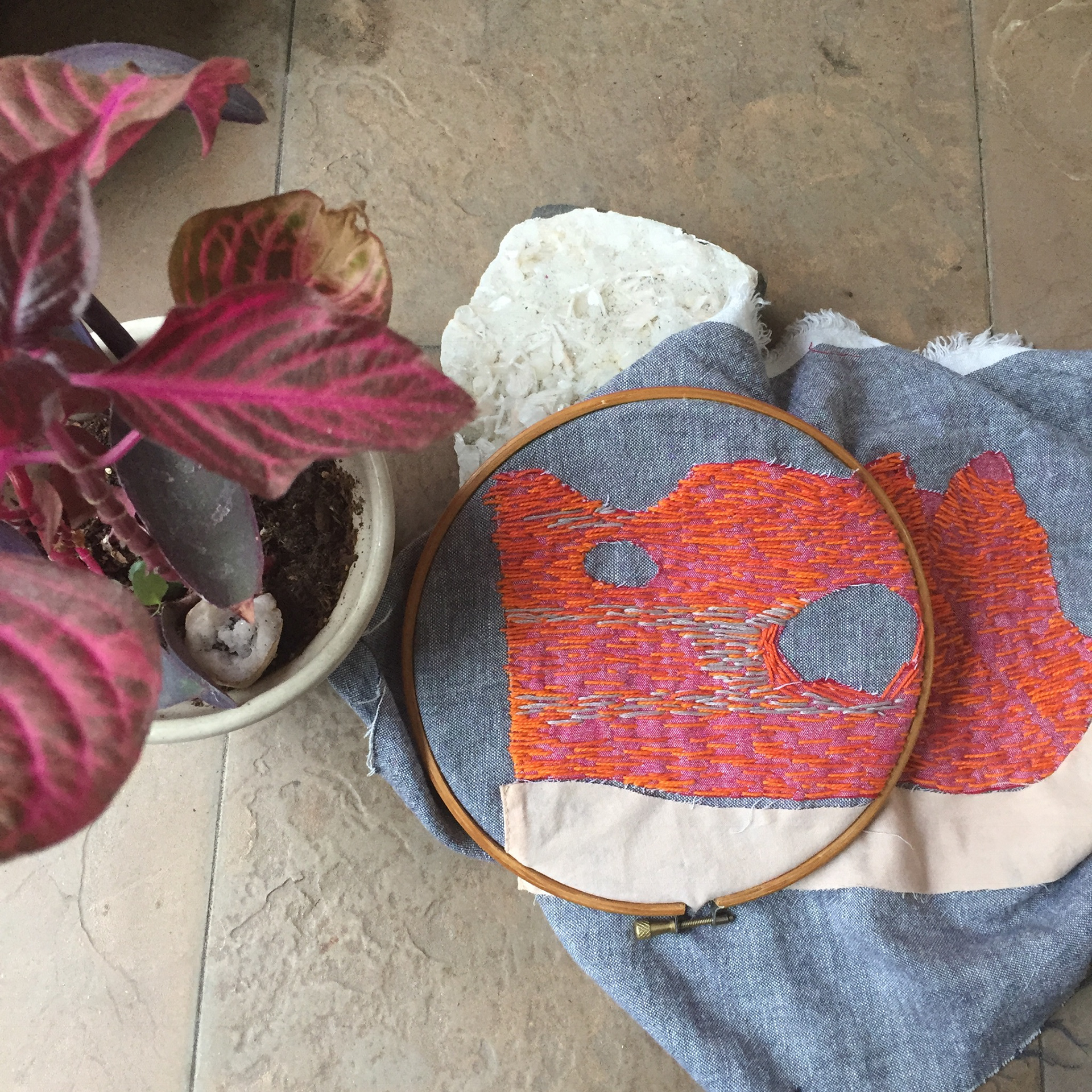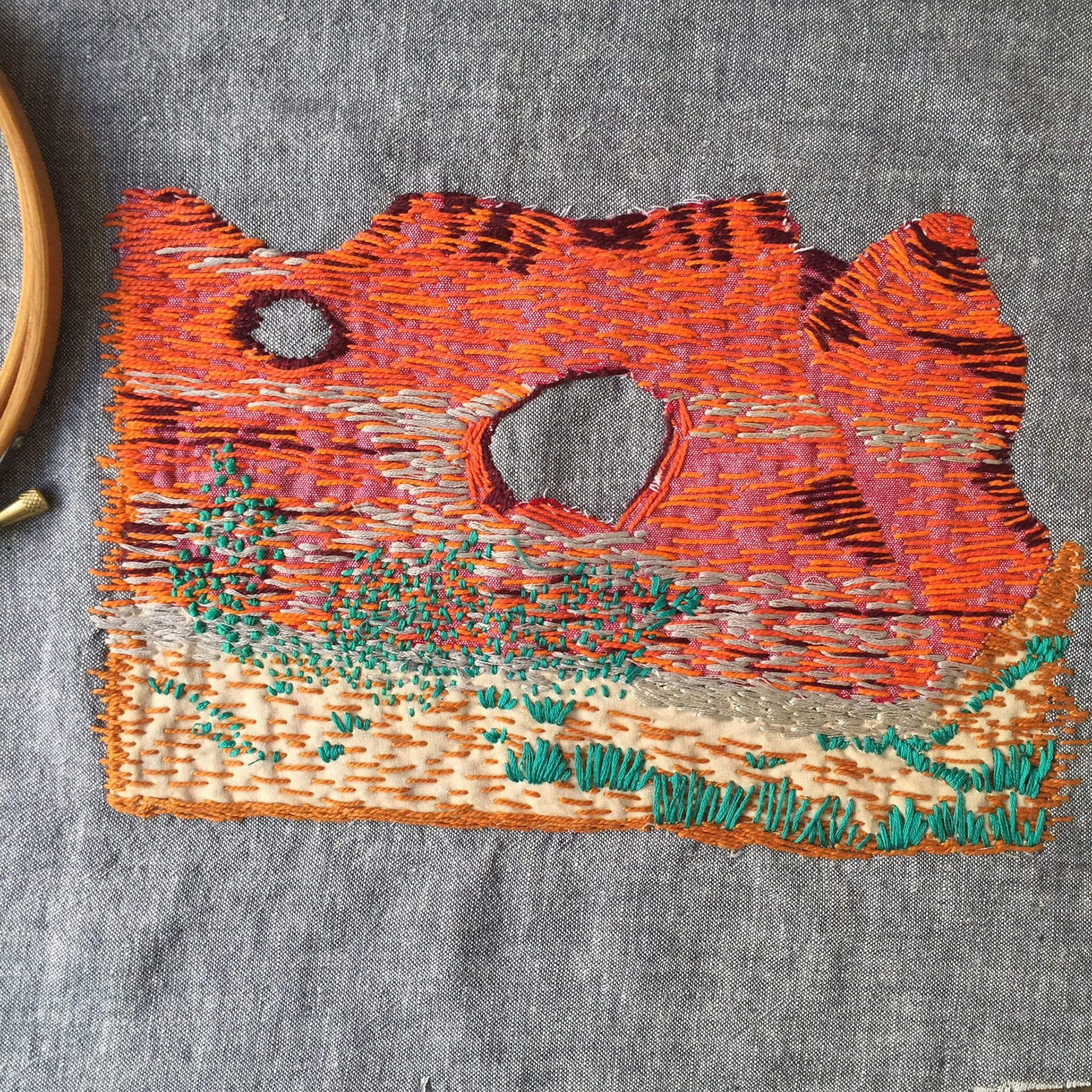 The running stitches that I use optically mix the colors.